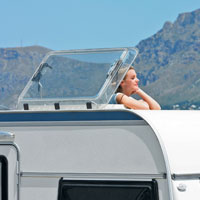 Other
FAN 12V REFRIGERATOR (958046000)
$95.00
Incl. 10% GST
12 volt Ventilation Fan
For maximum cooling performance the fridge must always be sufficiently ventilated.
If the standard installation can not be applied, you can attach this small ventilator to the back of the cooling unit.


FEATURES
Especially when high outside temperatures coincide with no shade whatsoever the ventilator set is very helpful.
The Dometic ventilator is thermostat-controlled and operates on 12 Volt.
Fan, Thermo couple, instructions.