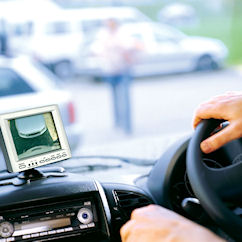 RV Camera
Drivers of motorhomes, caravans, trucks and buses enjoy the privilege of endless mobility and flexibility. When it comes to reversing, they are faced with all the typical risks. Whether in tight parking spaces or on difficult terrain, reversing always involves the chance of damaging one's own vehicle or other property.
With WAECO reversing video systems you will face all reversing manoeuvres far better equipped.
You will get up to 80 per cent more view compared to the conventional rear and outside mirror system. Depending on your reversing video system, the monitor delivers pictures on 5" or 7" colour LCD screens.
HIDE CATEGORY DESCRIPTION ^
SHOW CATEGORY DESCRIPTION v