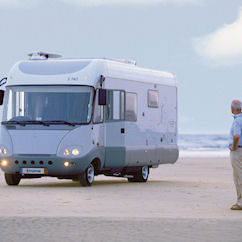 Heating
COMBI D, AIR HEATER/HWS (COMBI D6-KIT)
$3,294.00
Incl. 10% GST
Combi D6

Truma heating solutions for all of your needs. Hot water on tap at any time of the day. Hot air to keep you warm on the coldest day all at the press of a button, efficient, clean, and compact.
Air and water heating in one.
Heating and hot air in one.
The Combi D 6 is characterised by its great flexibility. The heater can be operated on heat water only, heat air without water, or heat air and water at the same time.

SPECS
Weight: 17.2kg inc. periph. devices
Length:
Depth: 525mm
Height: 300mm
Width: 450mm
Heat Settings:
Electrical Power Consumption:
Water Pressure:
Gas Comsumption:
Fuel Consumption: 220 - 630 ml/h
Standby Current: approx. 01001 A
Current Consumption: Heater + Boiler at 12V: 1.8 - 7A
Operating Voltage: 12 volts
Water Capacity: 10 litres
Voltage:
Water Temp:
Normal Thermal Output:
Heating Element:
FEATURES
Constant comfort temperature.
Four warm air outlets for perfect heat distribution.
Short water heating time for long and relaxed showering.
Highly durable, stainless steel water tank.
The lightest and most compact combination heater.
Interior installation to protect from the effects of the environment, such as flying gravel and dirt.