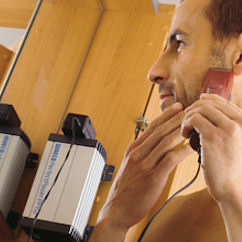 Electrical

DC08 8A 12/12V STEP-UP (DC1212-08)
$89.00
Incl. 10% GST
PerfectCharge step up charger 8A
Step-up charger Gives the battery a full charge while driving. Stable voltage supply for sensitive 12-volt devices and is ideal for charging the leisure battery whilst driving.
SPECS
Weight:
Length:
Depth: 200mm
Height: 120mm
Width: 265mm
Diameter:
Input Voltage:
Charging Voltage: 14 volt
Battery Voltage: 12V DC
Charging Current - max: 12 A max.
Charging Current -continuous: 8 A continuous
Continuous Power:
Voltage:
Peak Power:
Efficiency:
FEATURES
Charging converter and battery charger
Input Voltage Range 8 to 16 volt DC
Output Voltage 14.2 volt DC
Preventing voltage drop from affecting your battery charging.
High energy efficiency.
Electrically isolated output voltage.
Clean output voltage.
Parallel operation possible.
IU battery charging curve.
Additional ON/OFF input.
Stabilises the battery/generator voltage.
Stabilises the onboard power supply during engine start.
EMC optimised for the automotive industry.