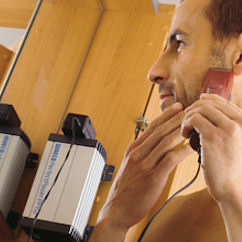 Electrical
CAN INVERTER 150W MOD SINE (MCI-150-12)
$59.95
Incl. 10% GST
PerfectPower can size inverter MCI-150-12
​NOW WITH USB OUTPUT FOR CHARGING
Perfectly round, the PerfectPower can size inverter comes with exactly the same outer dimensions as a drink can, putting an end to the problem of where to store this useful accessory in the car interior. Up until now you would have ended up with a conventional style inverter on the front passenger seat, or even on the floor after braking heavily. The can size Inverter, however, has its firm and secure place in the drinks can holder of your car and is easily accessible anytime.
SPECS
Weight: 480g
Length: 173mm
Depth:
Height:
Width:
Diameter: 66mm
Input Voltage: 12 volt DC (10 to 15 volts)
Charging Voltage:
Battery Voltage:
Charging Current - max:
Charging Current -continuous:
Continuous Power:
Voltage:
Peak Power:
Efficiency:
FEATURES
Firm and secure hold in the drinks can holder.
1 year warranty on everything.
Mobile energy for 240 volt low-power consumers.
Light-weight, round and super-compact.
Thermal overload protection,
electronic short circuit protection,
automatic low voltage shutdown.