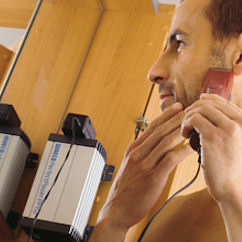 Electrical
550W INVERTER MODIFIED SINE (PP602)
$159.00
Incl. 10% GST
PerfectPower PP602 inverter
240 volts for your onboard gadgets. Naturally, notebooks, razors and chargers can also be used on the move.All you need is a WAECO PerfectPower inverter, which turns 12 volts battery voltage into a sine- wave-like voltage of 240 volts AC.
The all-new model generation combines state-of-the-art power technology with enhanced installation and operating comfort. Take, for example, the adjustable clip-on mounts which can be attached as required by the mounting conditions you have. Or the extra output for connecting the unit to a dashboard- mount ON/OFF switch.
Various handy details, paired with top product quality and perfect design have made the new PerfectPower inverters a success in the market.
Available in three performance categories to suit in all commonly used 240 volt gadgets.
SPECS
Weight: 1.4kg
Length:
Depth: 223mm
Height: 71mm
Width: 110mm
Diameter:
Input Voltage: 12 volt DC (10 to 15 volts)
Charging Voltage:
Battery Voltage:
Charging Current - max:
Charging Current -continuous:
Continuous Power: 550 W
Voltage:
Peak Power: 1100W
Efficiency: up to 90%
FEATURES
Reverse polarity protection by means of replaceable fuse.
Can be activated/deactivated using external switch.
Individually adjustable clip-on mounts.
Surge- and short-circuit-proof, high- and low-voltage shutdown, can be activated/deactivated using external switch.