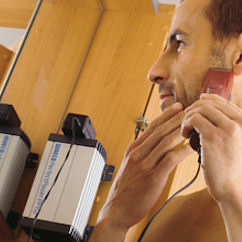 Electrical
160W/24V ADAPTER SW/MODE (MPS-50A)
$179.00
Incl. 10% GST
CoolPower MPS-50
For problem-free connection to 110 to 240 Volt mains systems.
Suitable for WAECO coolers with Danfoss BD35F and BD50F compressors.
SPECS
Weight: approx. 1kg
Length:
Depth: 200mm
Height: 70mm
Width: 120mm
Diameter:
Input Voltage: 100 to 240 Volts AC
Charging Voltage:
Battery Voltage: 12/24 Volts
Charging Current - max:
Charging Current -continuous:
Continuous Power:
Voltage:
Peak Power:
Efficiency:
FEATURES
Automatic switch over to 240volt from battery supply and back again
This power supply provides sufficent current for the start-up demand of BD35F and BD50F compressors.
It should NOT be used for 12V only appliances as it outputs 24 volts.