FIND YOUR LOCAL DOMETIC RV CENTRE
History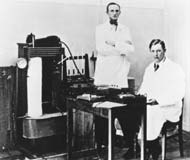 Historical Development & Key Milestones
2009
Dometic to be taken over by a bank syndicate lead by Mizuho-bank.
2007
Acquisition of SMEV, Italy.
2006
Acquisition of WAECO, Germany.
2005
Acquisition of Eskimo Ice (and Icebonics), USA.
EQT sells Dometic to funds administrated by BC Partners.
2004
Acquisition of TUS, Germany, Polar Bay, USA and Oyster, Spain.
2003
Acquisition of TME - Pleasure boat air conditioners and refrigeration systems.
2002
Acquisition of SeaLand - Pleasure Boat sanitation systems.
2001
EQT III Ltd. acquires Dometic assets and an operating and legal structure was created.
2000
Acquisition of Seitz RV window.s
1997
Electrolux makes strategic decision to focus on its core retail business.
1988
Dometic acquires A&E Systems - RV awnings and accessories
1983
Dometic acquires Duo-Therm Corporation -
RV air conditioners
1973
Introduction of absorption based hotel miniBars; creating leading hotel room refrigerator manufacturer
1968
Electrolux establishes Dometic Corporation of the US.
1956
Development and production of absorption refrigerators for RVs.
1923
Electrolux acquires AB Arctic and initiates mass production of refrigerators.